Indian Street Food Biography
Source(google.com.pk)
Indian food has more to offer than curries and tandoori chicken, said an Australian culinary writer who has broken Western myths and re-introduced culinary secrets from different states in a history-cum-food guide.
Writer, historian and educator, Charmaine O'Brien's latest offering - "The Penguin Food Guide to India" - features well-researched insights about Indian food and was released here Wednesday.
The 390-page food guide is a comprehensive amalgamation of regional food from all Indian states. Each time, the author has given a brief history of a region and correlated that with the culture and environment, followed by their food consumption habits.
"Westerners have no idea about different kinds of Indian food. There is a rich street food culture in India and it surely has a lot more to offer than hot curries and tandoori chicken, something we (Westerners) are well-acquainted with because of the presence of Indian restaurants in the West," O'Brien told IANS.
When the author first visited India in 1995, she had assumed her palate would have nothing left to discover in the "land of curry and tandoori chicken", as she was a regular at Indian restaurants in Australia.
But once she had a taste of street food, she realised there was much to discover.
Hence came two books on Indian cuisines, "Flavours of Delhi: A Food Lover's Guide", and "Recipes from an Urban Village", but it wasn't enough to cover the large spectrum of Indian offerings.
"It took me four years to complete the book, and it involved a lot of travelling, engagement with people of different communities, getting to know their culture and food habits," she said.
"This is more meant for a modern traveller who wants to experiment and explore culture of this country, and the best way to do that is eat local food, especially if you get a local to cook for you in their distinctive style," she added.
Also O'Brian was lucky enough to interact with locals on a personal level and enter their personal space, "kitchen".
This wasn't an easy job, according to her. As she pointed out how mammoth research on the history of a region helped her to gain "trust" of the locals.
"The book might have taken four years, but I have been researching and reading ever since I wrote my two books. When I met these people, from the amount of knowledge I had about their food and culture, they were surprised," she said.
"This helped me to make a way into their kitchen because they knew I wasn't there for fun, but seriously interested in knowing about food," she added.
And it does show from the book that it is a repository covering 28 states, and brings out in detail delicacies to a global traveller.
While mentioning cuisines of Jammu and Kashmir, the author has just not mentioned popular dishes like "roganzosh", "dumaloo" or "yakhni", but also highlighted local cheese "kalari" native to Jammu region.
Similarly, Uttrakhand people use ground hemp (bhang) seeds in one of their chutneys, and contrary to popular belief 'bhang' is an intoxicating substance, but in contrary, its seeds don't have such an effect.
After taking ayurvedic products commercially, worldwide, the Delhi-based Burman family, which owns Dabur India, is set to be among the first to start a restaurant chain that would serve Indian cuisine globally.
At a time when Dabur is focusing on rural India after witnessing a growth rate double that in the urban market over the past few quarters, its vice-chairman Amit Burman is eyeing a market outside India to boost revenues for Lite Bite Foods, his restaurant business. (Dabur does not hold any stake in Lite Bite Foods).
Burman is planning to open outlets of restaurant chain Punjab Grill — the flagship brand that accounts for 40 per cent of Lite Bite's total revenue — in the UK, US, Canada, Australia, Hong Kong, Thailand and Abu Dhabi besides some other West Asian countries over next year.
"We are talking to potential partners for joint ventures (JVs) and franchising. Having a local partner reduces operational hazards," Burman, who is the chairman of Lite Bite Foods, said. The company has not engaged any consultant to find partners. "In fact, people came to us with JV proposals from all these countries; we have not approached anybody so far," he said, adding Lite Bite Foods would only explore cities with Indian migrants where Punjab Grill could easily get acceptance.
He did not give investment details, but said the company would open an outlet in each of the countries mentioned to start with. Further expansion would depend on success. Lite Bite aims to cross the Rs 500-crore mark by 2014, with more than 300 outlets in India and outside.
It currently operates 65 outlets under three verticals — quick service, casual dining and fine dining restaurant concepts. It also operates under brands like Zambar, Asia Seven, FrescCo, Pinos, Baker Street, Pollo Campero and Street Foods of India, besides about 10 Subway outlets in the national capital region.
To expand presence in India, Burman has decided to extend the franchise model to all restaurant brands. "So far, we offered franchise for the flagship Punjab Grill. We recently signed five-seven franchise agreements for other brands," he said.
By September 2013, the company will open 14 outlets at the Mumbai airport — and 16 more by September 2014. So far, it has been operating seven outlets at the Delhi airport.
Depending on the company's performance over next year, Burman said, the company might plan an initial public offering in three years.
Restaurant magazine's list of the world's 50 best restaurants comes as close to being the definitive listing as you could get, with a panel of judges drawn from all sections of the industry.
The 2011 list will be discussed for months to come — Noma, Rene Redzepi's incandescent reworking of Nordic food in a converted Copenhagen warehouse, tops the list, as expected; the omission of Ferran Adria's El Bulli (on the grounds that Adria will be closing the restaurant this year) caused much comment. Peru (Astrid Y Gaston) and Russia (Varvary) make the list for the first time; Europe scores over 30 restaurants, more than any other continent; Canada is left out in the cold, and old favourites — The Fat Duck, Alinea, Per Se, Daniel — are joined by Hong Kong's Amber and Mexico's Pujol.
Notice the absence of Indian restaurants on the list? This may be in part because of the dominance of European cuisine; it's not easy for chefs or food critics steeped in the mores of classic French or Italian cuisine to understand the intricacies of Asian cuisine — and yet, some 20 years after they were dismissed as noodle bars and sushi chefs were derided for merely slicing raw fish, Asian restaurants from Nobu to Momofuko have made their mark. Many more — Hakkasan, Tetsuya's — have made it into the top 100, just missing the top 50. But Indian cuisine hasn't made it, and only one restaurant located in India is represented—Wasabi, Morimoto's attempt to bring his signature, classic cuisine to first the Taj in Mumbai and then Delhi.
Wasabi more than deserves its spot; the quiet, stark décor belies the richness of the sashimi, and the gorgeous teppenyaki counter are always consistent, both in the Delhi and the flagship Mumbai restaurants. The fish is still, as far as I know, flown in from Tokyo's legendary Tsukiji fish market; the service has always been friendly and knowledgeable. But why aren't there more Indian restaurants in either this list, or in, say, the Michelin guide?
Suvir Saran's Devi, which reinvented Indian food in New York by introducing lightly fried strips of okra (now a staple fusion Indian garnish), or salmon in a delicate fennel-infused sauce, won and lost its Michelin star after a brilliant first year gave way to a few wobbly ones. Benares and Tamarind have their Michelin stars, as does Amaya, but at the risk of being decapitated by a cleaver-wielding chef, much of the new Indian fusion cuisine is beginning to seem almost tediously familiar, and very little of it has been startlingly original.
The best thing chefs have accomplished is to make the traditional classics less heavy, to strip away the varnish of excessive, competing masalas in order to highlight just one or two complex notes. But much of the new Indian cuisine seems to have generated its own set of clichés — the chaat tokri, miniature idlis, foie gras Awadh-style, the trios of kulfis mimicking sorbet trios. This is not to diminish the kind of intelligence and innovation pioneering chefs like Tamarind's Alfred Prasad or Varq's Hemant Oberoi display; Tamarind was perhaps one of the first London restaurants to work so hard on creating and polishing great fish recipes and Varq's playfulness is always refreshing.
But for all the brilliance and majesty of traditional Indian cooking, and the versatility of the new fusion techniques, there hasn't yet been an Indian version of Noma or The Fat Duck, or even a French Laundry. In the next column, we'll look at why there hasn't been an Indian Adria or Boulud yet, and what it would take to get there.
Indian Street Food Indian Food Recipes Images Menu Calorie Chart Thali Photography Pictures Photos Dishes Items Photos Pics Images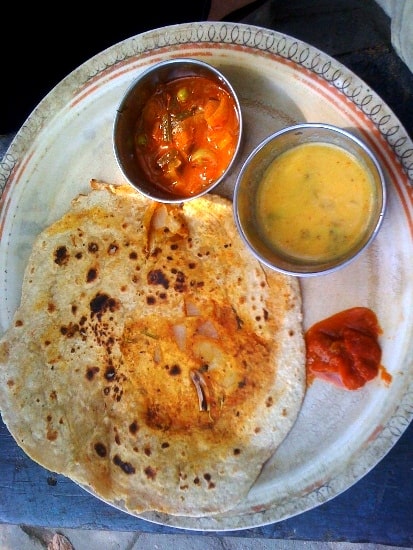 Indian Street Food Indian Food Recipes Images Menu Calorie Chart Thali Photography Pictures Photos Dishes Items Photos Pics Images
Indian Street Food Indian Food Recipes Images Menu Calorie Chart Thali Photography Pictures Photos Dishes Items Photos Pics Images
Indian Street Food Indian Food Recipes Images Menu Calorie Chart Thali Photography Pictures Photos Dishes Items Photos Pics Images
Indian Street Food Indian Food Recipes Images Menu Calorie Chart Thali Photography Pictures Photos Dishes Items Photos Pics Images
Indian Street Food Indian Food Recipes Images Menu Calorie Chart Thali Photography Pictures Photos Dishes Items Photos Pics Images
Indian Street Food Indian Food Recipes Images Menu Calorie Chart Thali Photography Pictures Photos Dishes Items Photos Pics Images
Indian Street Food Indian Food Recipes Images Menu Calorie Chart Thali Photography Pictures Photos Dishes Items Photos Pics Images
Indian Street Food Indian Food Recipes Images Menu Calorie Chart Thali Photography Pictures Photos Dishes Items Photos Pics Images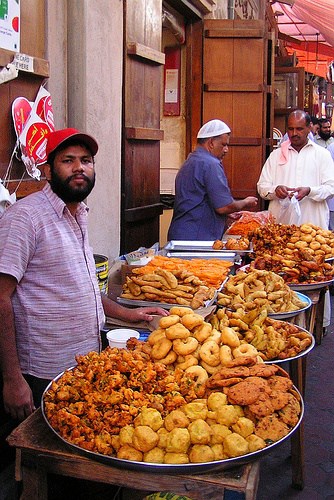 Indian Street Food Indian Food Recipes Images Menu Calorie Chart Thali Photography Pictures Photos Dishes Items Photos Pics Images
Indian Street Food Indian Food Recipes Images Menu Calorie Chart Thali Photography Pictures Photos Dishes Items Photos Pics Images