Indian Foods Recipes Biography
Source(google.com.pk)
Lauki Kheer is a healthy and very refreshing dessert made with bottle gourd.
Cooking Time: 45 minutes.
Serving for 6.
Ingredients
1 medium size bottle gourd (loki, doodhi, ghyia)
1 tablespoon butter or ghee
5 cups milk
1/2 cup sugar
1/2 teaspoon coarsely ground cardamom powder
Method
Lightly peel the bottle gourd leaving shades of light green.
Cut it half length wise and take out the seeds from center of the bottle gourd.
Shred the bottle gourd and squeeze-out the water. After squeezing the water, shredded bottle gourd should be about 3 cups.
Heat butter in frying pan on medium high heat as it melts add the shredded bottle gourd and stir-fry for about 4 minutes.
Turn off the heat and transfer the stir-fry bottle gourd in to the bowl.
Boil the milk in wide frying pan on medium high heat. Cook until the milk is reduced to about four cups. Stir often to ensure the milk does not burn in the bottom of the pan.
Add the stir-fry bottle gourd to the milk and cook for another 10 minutes until the milk is creamy again make sure you stir the kheer often to ensure the milk does not burn in the bottom of the pan.
Next reduce the heat to medium and add the sugar and cardamom powder. Cook for another about 2 minutes and turn off the heat.
kheer is ready this can be served warm, at room temperature or cold.
Serving Suggestion
Lauki Kheer tastes the best when it is served very chilled just when it start forming ice crystal.
Masala French Fries are an exciting twist on french fries, and they are great to serve with cocktails or as an appetizer.
Recipe serves 2 to 4.
Masala French Fries
Ingredients:
2 medium russet potato
2 tablespoons corn starch
1 teaspoon salt
1/2 teaspoon dry mint powder (sukha podina)
1/4 teaspoon black pepper (kali mirch)
1/4 teaspoon ground red pepper
1/8 teaspoon citric acid (tatri)
Oil to fry
Method:
Peel the potatoes wash and cut into French fries.
Mix the salt with potato and let it sit for about ten minutes.
Drain the salt water well and lightly pat dry.
Mix cornstarch, salt, mint powder, citric acid, red and black pepper together.
Sprinkle the spice mix over potatoes and mix well so all the fries are covered with spices.
Heat the oil in frying pan on medium high heat.
The frying pan should have at least 1 1/2 inch of oil. To check if the oil is ready, just put potato strip in frying pan. Potato should sizzle.
Fry the fries till they become gold in color all around, turn the fries a few times while frying.
Remove fries from oil and place on paper towel.
Serve hot and enjoy!
Variations
Replace dry mint with dry fenugreek leaves.
Feel free to experiment.
Tips
You can make the fries few hours before serving. Heat the fries in oven at 350 degrees for seven to ten minutes before serving.
Mango pickle is a spicy and tangy condiment. Almost every Indian household has their own favorite recipes for Mango Pickle. It is a popular condiment adds the extra "oomph" to every meal.
Recipe will make about 12 oz pickle.
Mango Pickle Recipe by ManjulaIngredients:
1 large green mango raw pickling mango/about 2-1/2 cup cubed mango (they are available at Indian and Asian grocery store)
1 tablespoons salt
1 teaspoon red chili powder, adjust to taste (lal mirch)
1/4 teaspoons turmeric (haldi)
1 tablespoons coriander seeds crushed(dhania)
1 tablespoon fennel seeds crushed(Saunf)
1 teaspoon fenugreek seeds (sabut mathi)
1 teaspoon nigella seeds/kalonji
2 tablespoons mustard oil or olive oil
Method
Wash and dry the mango, cut in small cubes with skin.
In a glass bowl put the mango with salt and mix it well.
Set aside for about 3-4 hour. Mix and by this time there will be some salt water. Squeeze the mango, and save the water, as we will use later.
Spread the mango slices over dry surface and let it dry out preferably in sun light for 4-5 hours. Mango slices should be little dry but still moist. Note: Mangoes will reduce in volume.
Add all the spices to salt water and keep it aside.
Mix spices, water and oil to mango slices.
Keep the Mango pickle in glass jar with lid on. Pickle should be ready in 4-7 days. Mango slices are nicely marinated with spices.
Indian Foods Recipes Indian Food Recipes Images Menu Calorie Chart Thali Photography Pictures Photos Dishes Items Photos Pics Images
Indian Foods Recipes Indian Food Recipes Images Menu Calorie Chart Thali Photography Pictures Photos Dishes Items Photos Pics Images
Indian Foods Recipes Indian Food Recipes Images Menu Calorie Chart Thali Photography Pictures Photos Dishes Items Photos Pics Images
Indian Foods Recipes Indian Food Recipes Images Menu Calorie Chart Thali Photography Pictures Photos Dishes Items Photos Pics Images
Indian Foods Recipes Indian Food Recipes Images Menu Calorie Chart Thali Photography Pictures Photos Dishes Items Photos Pics Images
Indian Foods Recipes Indian Food Recipes Images Menu Calorie Chart Thali Photography Pictures Photos Dishes Items Photos Pics Images
Indian Foods Recipes Indian Food Recipes Images Menu Calorie Chart Thali Photography Pictures Photos Dishes Items Photos Pics Images
Indian Foods Recipes Indian Food Recipes Images Menu Calorie Chart Thali Photography Pictures Photos Dishes Items Photos Pics Images
Indian Foods Recipes Indian Food Recipes Images Menu Calorie Chart Thali Photography Pictures Photos Dishes Items Photos Pics Images
Indian Foods Recipes Indian Food Recipes Images Menu Calorie Chart Thali Photography Pictures Photos Dishes Items Photos Pics Images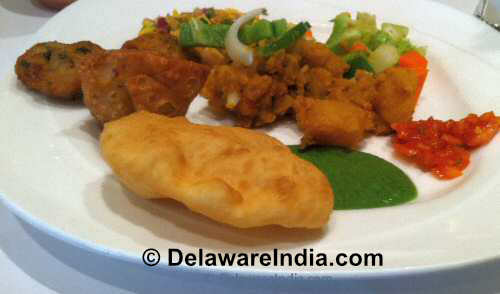 Indian Foods Recipes Indian Food Recipes Images Menu Calorie Chart Thali Photography Pictures Photos Dishes Items Photos Pics Images